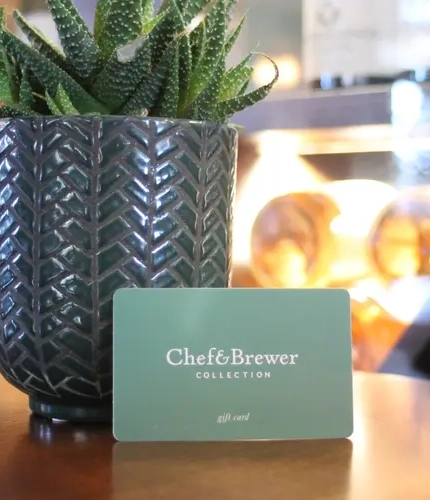 The Perfect Gift for Friends & Family
Whether it's the promise of time together, or a treat just for them, a Chef & Brewer Collection gift card is a simple way to show someone you care.

Our cards can be used to pay for food or drink in any of our pubs, across England and Wales; from a pint after a long country walk, to one of 3 course set menus.

We have cards available to pick up and load in the pub and e-gift cards for when you need a gift in a hurry. Once the card has been used, any remaining balance will stay on the card to use another time.
Already have a gift card? Check your balance
Terms & Conditions